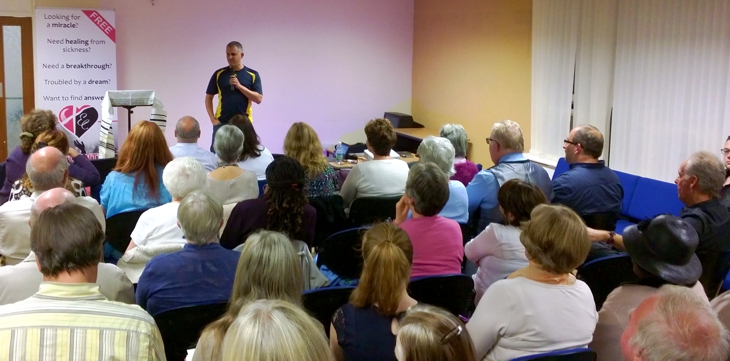 We are a Bible believing and revival preaching Christian community church based on biblical family values and established by the work of Jesus Christ.
We are a healthy and growing church, filled with life, love and passion for encountering God.
We have different types of meetings and a very flexible program with room for the Holy Spirit to move and for people to take part if they wish.
We cater for all age groups, families, children and singles also.
We are a unique Apostolic Centre, a place for Biblical teaching, prophetic words, and faith healing…. 'with the Spirit to make a difference'.
Our aim is to reach out with the full Gospel of Jesus Christ and to teach salvation, love, healing and provision through His finished work on the cross, which is received through faith alone in Jesus and by His grace through the power of His blood. We are fully committed to releasing everyone who has a passion to learn and operate in the gifts and talents God has given them.
When you visit our church you will receive a very warm welcome and we will be delighted to see you.